We wanted to build something that provided creative solutions to creatives' problems. At Audilus Inc, we proudly create and deliver timeless entertainment content for today and tomorrow .
We create more than just entertainment content.

We realize experiences.
Creative Solutions

ADVERTISEMENT CONCEPT & IDEA DEVELOPMENT & MORE

Advertisements are more than just videos or posters showcasing your product. In many cases, it is the only thing your potential customers will ever remember your by. We make sure they never forget how you made them feel. Positively.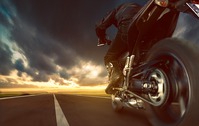 Music Composition

THEME MUSIC, BRAND SOUNDTRACK, GAME MUSIC & MORE

Our approach to music composition is one that asks the questions: How does this feel? If we've successfully defined the emotion or sensation triggered as fitting for the project, then we've succeeded.

Content Delivery

COMING SOON

Stay Tuned...

Our unparalleled attention to detail is one of our strongest qualities. Our global view lends us a unique ability to create truly universal musical content.

Everything from idea to master delivery.
EXPERIENCE MATTERS

Experienced "ultra" creative producers, composers and storytellers.

WORKING WITH CLIENTS' IDEAS
Whether we're building on your idea or developing a new concept, it is always a collaboration with you.

ON-TIME DELIVERY
Tight deadline? No problem. Next day broadcast quality delivered. No problem.

QUALITY MATTERS

Yes, Quality matters to us.

STRONG PARTNERSHIPS

Our strong partnerships and relationships allow us to deliver the best. Everytime.
RESPONSIVE & ATTENTIVE

Consider us and extension of your creative department.

LET'S REALIZE YOUR VISION